GURMUKH
Gurmukh is the co-founder of Golden Bridge Yoga, the premier center for the study and practice of Kundalini Yoga and Meditation as taught by Yogi Bhajan. For more than four decades students in Los Angeles and around the world have sought out her classes in Kundalini Yoga, Meditation, and Prenatal and Postnatal Yoga. Since being baptized more than 40 years ago with the spiritual name that means, "One who helps people across the world ocean," Gurmukh has dedicated her life to fulfilling her namesake. As two of the world's leading Kundalini Yoga teachers, she and her husband Gurushabd travel worldwide, bringing this vast Technology and Teacher Training Programs to students globally in the U.S.A., Mexico, Europe, Russia, India, and South Africa. She is the creator and pioneer of The Khalsa Way Prenatal Teacher Training Immersion. Gurmukh's book, The Eight Human Talents, has been a long-time yoga best-seller along with her many DVDs. Gurmukh founded Seva Corp., a nonprofit organization that supports schools and orphanages in India. Her Spiritual Teacher Yogi Bhajan taught, "We came not to gather students, but to create teachers." She has dedicated her life to the teachings of Kundalini Yoga as taught by Yogi Bhajan. You can meet her at one of our Golden Bridge Yoga studios or teaching somewhere around the world! Please visit Gurmukh on the Road to follow Gurmukh's teaching schedule.
GURUSHABD
Gurushabd co-founded Golden Bridge Yoga with his wife Gurmukh. Together they had the unique opportunity to study Kundalini Yoga directly under Yogi Bhajan in Los Angeles and New Mexico for 25 years. Today they travel worldwide, bringing this vast Technology and Teacher Training Programs to students globally in the U.S.A., Mexico, Europe, Russia, India, and South Africa. Gurushabd likes to teach challenging classes that encourage students to move beyond old comfort zones, and into deeper more meditative experiences. His gong meditations are powerful and transformative.
AMANBIR

Amanbir is a Kundalini Yoga teacher, yoga therapist & licensed acupuncturist based in New York City. He offers a healing and fun approach to the ancient lineage of Kundalini Yoga. In each class Amanbir is known for bringing his sense of humor, music, and extensive knowledge of the healing field. Amanbir currently teaches his in-depth understanding of western physiology, eastern anatomy & astrology in various yoga and therapy trainings world wide. He holds a Master of Science in Traditional Oriental Medicine and a Bachelor of Science in Engineering.
GURU DHARAM

Guru Dharam has taught Kundalini Yoga since 1979 and been practicing Oriental medicine since 1988. His formal qualifications have been complemented by intensive post-graduate interdisciplinary study of the esoteric; Kabbalah, meso-American Shamanic Dreaming, West African healing practices and many years of study of Tibetan medicine (the Mastery Path, White Lotus healing, Black Hat Feng Shui and the Red Thread empowerments).

Guru Dharam founded the International School of Kundalini Yoga in the UK in 1996 (with Darryl O'Keeffe, his co-author of Kundalini the Essence of Yoga), teaching people to become yoga teachers the world over. Registered as a Lead Teacher Trainer (Levels 1 and 2) with the Kundalini Research Institute, Guru Dharam has a consultative Yoga Therapy practice in the UK and Sweden, where he lives.
SAT SIRI

Sat Siri is a trail-blazing Yogini and Lead Teacher Trainer. She is a Mama to her 3 year old energetic daughter Prem. She frequently travels internationally training new teachers all over the world, and in the United States.

Sat Siri, a lifelong athlete, was a former ballerina with the Australian Ballet. She has been practicing yoga and meditation for over 20 years and completed her Kundalini Yoga teacher training in 2003 under the guidance of Yogi Bhajan. She opened the first Kundalini Yoga studio in Sydney, Australia.

Sat Siri's teaching style is uplifting, challenging and healing at a deep level. Her teaching is informed by the vast healing she has experienced from doing 'the work' in her own life.

She believes it is everyone's birthright to experience the peace, grace and blessings that awaken with daily Kundalini Yoga and Meditation and with aligning to your true path.

SIRI SAT

Siri Sat Kaur embodies an elegant and precise approach to the teachings of Kundalini Yoga. She is a Lead Teacher Trainer with a specialty in Posture and Alignment enhanced by earlier training as a professional dancer and choreographer. She is a coordinator of the Kundalini Medicine Yoga Therapy Training worldwide and a Kundalini Yoga therapist well grounded in Sat Nam Rasaayan. Siri Sat carries the crystal field of the Kundalini Transmission into her classes and her one on one private energetic healing and yogic consultations. She has an international profile and extensive experience of teaching in a wide variety of arenas. Siri Sat is the Founder/Director of Kundalini Yatras Inc., leading meditative journeys to sacred lands such as India and Mexico.

RANDHIR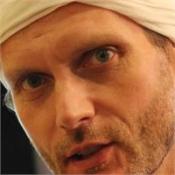 Rainer Perry (Randhir) is a certified instructor of Kundalini and Vinyasa Yoga, and has been teaching in NYC for several years. His classes focus on making yogic science practical to take the mystery out of yoga practice and put the magic back into your life. He loves to teach how the ancient teachings apply to today's world, and how we can integrate them to become modern yogis who can see and work with the infinite potential and beauty that is always available to us. Randhir discovered Kundalini Yoga about 7 years ago, has been working with its transformative powers since, and experienced the technology first hand as a tool for true health, happiness, and prosperity.